Beat The Burnout & Have More By Doing Less Using Our Proven Method in 12 Weeks!

Freedom Mindset Academy is a 12-week transformative online course with weekly, live, small group Q&A workshops, 2 private 1:1 sessions with each coach, plus love & support from a community of people who are seeking to change their lives for the better — just like you!
Freedom Mindset Academy is for anyone who feels stuck and unfulfilled living life according to society's standards. Whether you feel like you've tried everything or are just getting started, if you want more out of life and are looking to make some radical changes—this course is for you.
Freedom Mindset Academy is an online learning experience that consists of training videos, workbooks, tools, weekly Q&A workshops, and 2 private 1:1 coaching calls with our master coaches. Our user friendly training platform houses the curriculum, community dashboard & calendar.
How does it work?
Watch the videos, complete the action items, and use the provided tools and templates each week. Seek and offer support in the private community, ask questions on the live Q&A calls, get personalized strategies in your 1:1 private coaching sessions & see results! 
Now enrolling with limited availability! Offiical start date of the academy will be December 13, 2021. Once enrolled, you'll have lifetime access to the content (as well as any enrichment pieces we choose to add).
We created Freedom Mindset Academy because now, more than ever, people are feeling lost, stressed, burned out, stuck, overwhelmed, and overworked. We know people want more out of life, but society doesn't tell us how to achieve it in a sustainable way. 
Freedom Mindset Academy Creators & Coaches: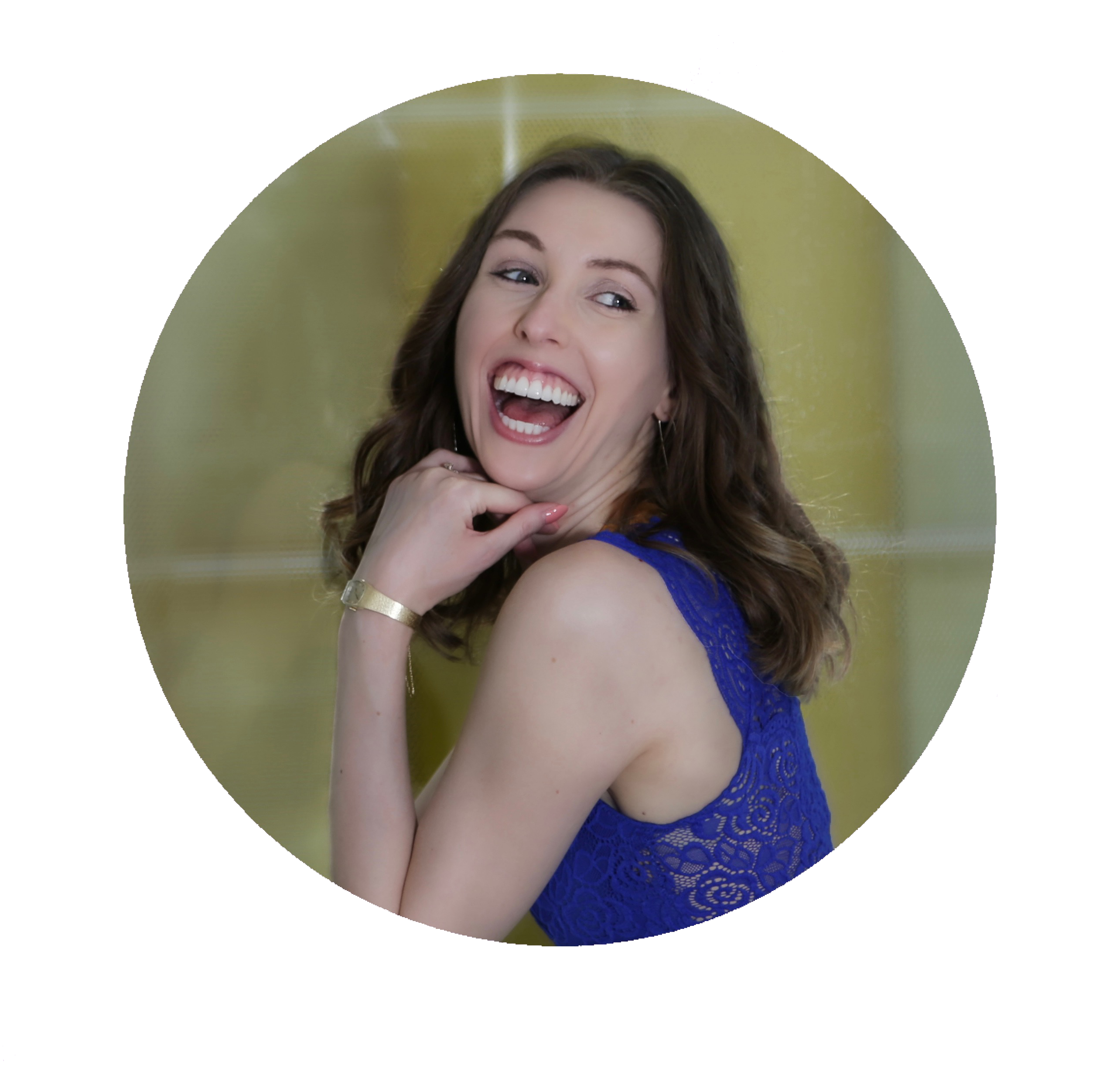 Christine Bar Noël : Life Balance Coach
Christine is a certified Life Balance Coach & sustainable habits expert. Her competitive ballroom dance training led to her winning a World title at the age of 21 & building an efficient & custom lifestyle. Christine's continued desire to challenge society standards has created magical results in her own life and those of her clients that suffer from perfectionism & feelings of not enough. Through her podcast "The Recovering Perfectionist", Christine shares her intentional, daily & consistent habits that have empowered her to live a life on her terms….now it's your turn!
Maggie Tatum : Empowerment Educator
Maggie is a certified Life Coach and Breathwork Facilitator. With a Master's Degree in Education, Maggie's coaching style emphasizes the importance of learning because knowledge truly is power. After a lifetime of checking boxes and living for other people, Maggie found herself deeply unhappy and filled with an all-encompassing desire for something more. Through deep shadow work, combined with brain science and a whole lotta self-love, Maggie found that something more that she was looking for—and she will teach you to do the same.
FREEDOM MINDSET ACADEMY COURSE OUTLINE
In 12 weeks, you'll recover from burnout, transform your life through sustainable habits and self love healing. You'll take a deep dive into habitual behavior, shame, worthiness, and reframing limiting beliefs that are holding you back. You'll learn how to control your mind with exercises and techniques that will allow you to have more by doing less.
WEEK 1 : It's Not You, It's Me - Your Brain
Why Creating Change In The Past Hasn't Worked
The Science Of Burnout & Stress
The Science Of Wanting
Why Willpower Doesn't Work 
The Inner Voice And Self Compassion 
How To Be Better Thinkers
The Science Of Brain Plasticity
Concept Of Eudaimonia
WEEK 2 : The INERGY Method
Our Proven Method
Step 1: Identify The Cause
Step 2: Name the Desired Feeling
Step 3: Establish Control
Step 4: Rewrite the Belief
Step 5: Generate Sustainable Habits
Step 6: You Execute With Consistency
WEEK 3 : Challenging Identity, Ego & Old Beliefs (Self-Knowing)
Defining Identity – The Ego
Defining Identity – "Who Am I?" (Challenging beliefs about who we are-who we believe we are)
Living for other people vs. living authentically 
Who do I want to be? Name the Desired Feeling (Creating a compelling future) identity shapeshifting
Identifying the Cause Rewriting Limiting Beliefs
WEEK 4 : Building Sustainable Habits & Systems
What Are Habits?
The N.O.E.L Method 
Step 1: Define the Goal
Step 2: Eliminate Distractions
Step 3: Develop a Consistent Routine
Step 4: Optimize with Aligned Action
Step 5: Solidify the System 
Rewiring Bad Habits
How To Stack Habits
WEEK 5 : Our Emotional World & Numbing
Defining Emotions
Working with Emotions
How and Why We Numb
Defining What is in My Control
WEEK 6 : Intentional & Sustainable Living
Resolutions vs. Intentions
Becoming An Essentialist
Crafting Your Morning & Evening Routines
Our Digital World 
Work Smart, Build Systems 
Professional Travel Hacks
How To Organize Your Day
WEEK 7 : Understanding & Embodying Our Worthiness
Defining "I'm Not Enough"
Rewriting "I'm Not Enough"
Embodying Worthiness
WEEK 8 : Quantum Mindset
Why Isn't This Taught In School?
A Belief Is Born
Your Ego vs. Your Higher Self
Managing Your Downside
Will Power
Identity Crisis 
Energy Management
Procrastination Cycles
Be Curious But Stay Focused
Rewiring Your Mind 
Accountability Mentors & Coaches
WEEK 9 : Shame & The Alchemy Of Forgiveness
Defining Shame
Confronting Shame
Forgiving Ourselves and Others
WEEK 10 : Perfectionism
Most Common Beliefs of Perfectionists
Breaking Cycles of Perfection
Permission To Say No
White Space
Stay Open, Leave Room For Magic
Progress not Perfection
Lessons & Redirections
The 3 Types Of Perfectionists
Recovering Perfectionist Podcast
WEEK 11 : The Performance Pyramid
The Power Of Good Sleep
Supplements & Superfoods 
Move Your Body
Environmental Impact
Stay Focused
Tools & Strategies
How Do You Show Up In The World?
WEEK 12 : Cultivating Self Love
Monitoring Internal Dialogue
Conscious Kindness for the Self
Creating a Self-Love Practice
"I had a wonderful session with Christine regarding creating balance in my life. I've never talked to someone so clear and resourceful. Between losing my job due to COVID, home life, being a wife and mom, and starting my own business, I just haven't felt like I can do it all and still give myself the love and attention I need to feel balanced. After an hour conversation with Christine, she helped me create clear concise actions that made sense and totally clicked. I've talked to other people before and after the same amount of time we usually end up in the same place. Christine was able to give me strategies and daily habit adjustments that will hold myself accountable to take action and set boundaries in my life with those around me. I have a new action plan and instead of feeling overwhelmed with where to begin, I have a new sense of hope."
"In 2010 I was dealing with a family tragedy that took a toll on my mental & physical health, made me a full time care-giver and eliminated my social community. I met Christine at her family's dance studio and decided to take one lesson (I was not a dancer, nor was I looking to learn how to dance). Something was pulling me towards this community and now 10 years later I know why. In that time Christine introduced me to a community of people who embraced me and gave me a second life after tragedy. She helped me learn a new skill and due to being out of my comfort zone, allowed me to accomplish goals I never thought I had. I joined her travel group to France 3 times and was culturally immersed in a French experience only she could create. Not to mention all the incredible people I've met in the last 10 years because of my connection to Christine and the skills she has taught me. My children are so thankful that I have found something that gave me new purpose and I credit Christine for pushing me to always have NO FEAR – a small handwritten sign taped to my mirror still 10 years later."
"I was fortunate enough to have an inspiring session with Christine and I'm amazed at how my outlook has changed in just a short time talking with her. I normally don't ask for help because I'm a pretty positive person and tend to coach myself through life challenges. However, as this year has hit all of us hard, I spiraled into a negative, confused and isolated individual that I barely recognized. I had a conversation with Christine and she listened to my story, asked a few questions and untangled my messy thoughts. She helped me transition from a state of reactive to a state of proactive. Christine gave me a more positive outlook on my situation, detailed where my financial goals need to be set and helped me to define clear actions I can take to develop a new community. A new community that will replace the old one which will give me leverage and credibility to achieve all these goals I've had for so long and haven't been able to get to come to fruition. Definitely jump at the chance to work with Christine, her insight and worldly experiences will create clarity in your life that I was and so many people are searching for."